The ultimate guide for awesome things to do and see in Rhodes, Greece
We know what you're thinking!
Travel guides sometimes are a complete mess when it comes to suggestions about places and activities you can do when visiting a new place. How are you supposed to know which of them are worth the hype and which are just a waste of time?
We've all been there, so we prepared for you a simple guide for the best things to see and do when in Rhodes island.
Here we go!
The Palace of Grand Master, Rhodes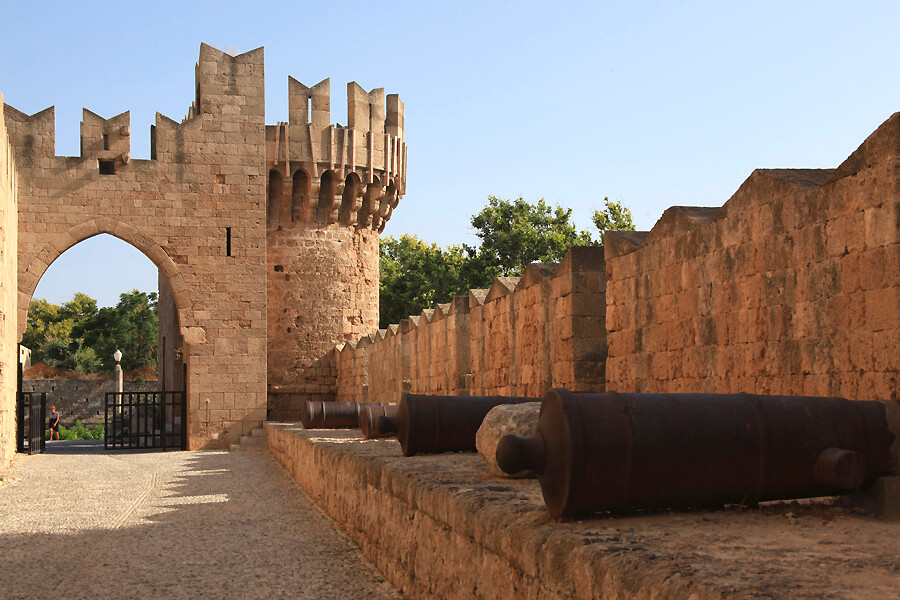 Calling all the medieval junkies out there! What would be the best start to your holidays at the medieval island of Rhodes?
A visit to a gorgeous palace of course!
The Palace of the Grand Master, also known as Kastello, was constructed back in the 14th century by the Knights of Saint John and it was where the governor used to live during the Medieval times. This palace is just huge: it originally had 158 rooms, while now only 24 of them are open to visitors. The rooms are furnished with beautiful antique pieces from 16th and 17th century and are decorated with mosaics, sculptures, carpets, paintings and Oriental vases. The palace of Grand Master is open to public from Tuesday to Sunday from 8.00 until 16.00.
Acropolis of Lindos, Rhodes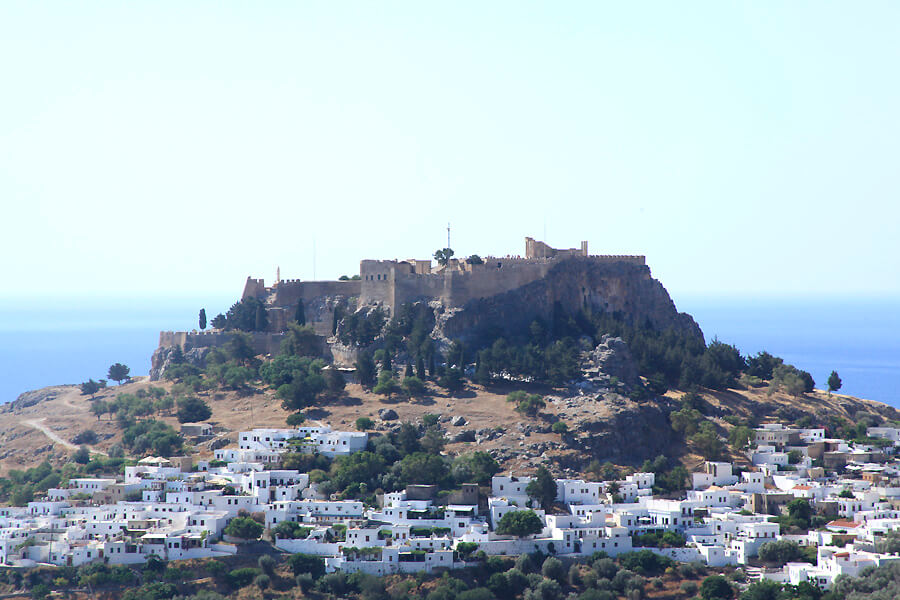 Imagine what it would be like to walk around the remains of a glorious ancient city.
And boom! You're there, at the site of Ancient Lindos in Rhodes.
This ancient city was created by the Dorians back in 10th century B.C. and quickly became a major trading center, thanks to its strategic location. The archaeological site of Lindos extends around the Acropolis of Lindos and reveals the wealth and glory that this ancient city once had. Some of the main monuments of the Acropolis of Lindos worth visiting  are: the Doric Temple of Athena Lindia, the Ancient theater and the Propylaea of Sanctuary.
Trivia: All these sites are protected by a huge medieval castle built in 14th century by the Knights of Saint John, part of which remains well-preserved until today!
Acropolis of Rhodes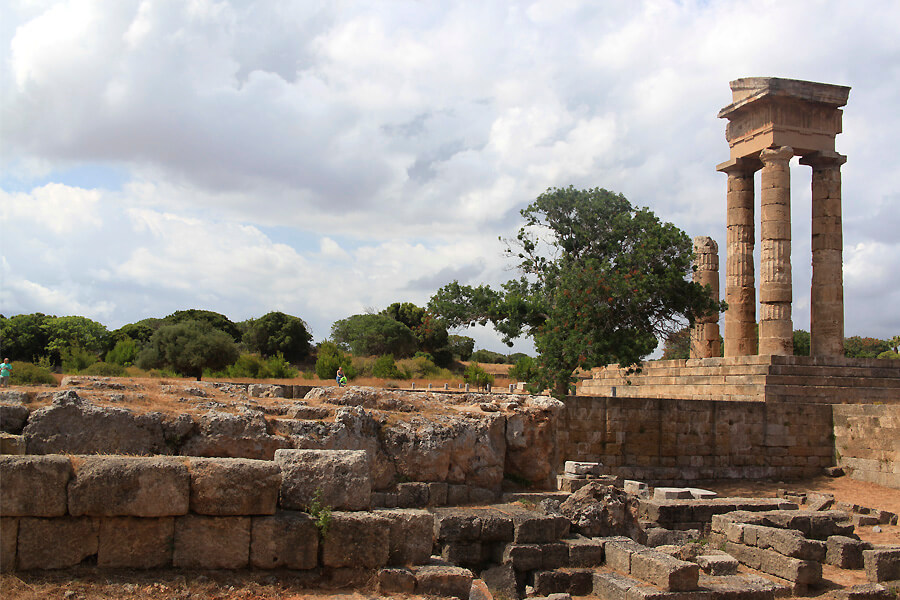 Want to hear something interesting about the Acropolis of Rhodes?
Unlike almost every other acropolis of the ancient time, this one wasn't fortified.
It used to be full of Sanctuaries, huge temples, public buildings and underground cult places. Some of the most significant monuments you need to visit at Acropolis of Rhodes are: the Temple of Athena Polias and Zeus Polieus, the Nymphaia, the Odeon, the Temple of Pythian Apollo, the Stoa building, the Artemision, the Stadium, the Gymnasium and the Library.
So, how do you reach Acropolis of Rhodes?
It's simple: either by a local bus, or by half an hour hike.
The Aquarium of Rhodes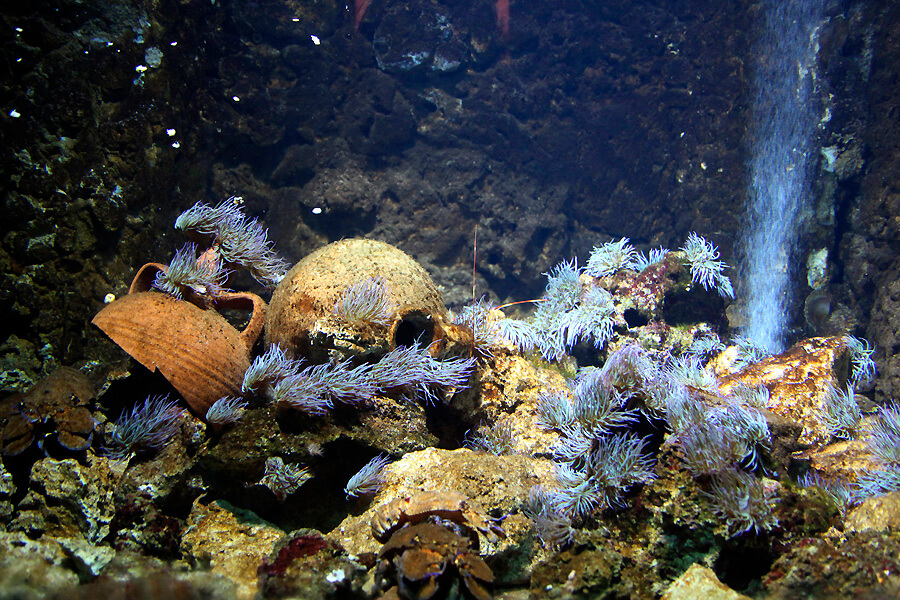 Have you ever found yourself needing a break from Rhodes sightseeing?
We've all been there!
The ideal place to go is the Aquarium of Rhodes! It is located in the Hydrobiological Station of Rhodes and welcomes almost 200,000 visitors every year. At the Aquarium of Rhodes you will find many kinds of sea species, such as sea turtles, dolphins, sharps, seals, mollusks, echinoderms, crabs and many others! At the museum you can find exhibits such as sharks, sea turtles, toothed whales and Mediterranean monk seals.
The Aquarium of Rhodes is open to public from 9.00 to 20.30 daily from April 1st to October 31st and from 9.00 to 16.30 from November 1st to March 31st.
The Valley of Butterflies, Rhodes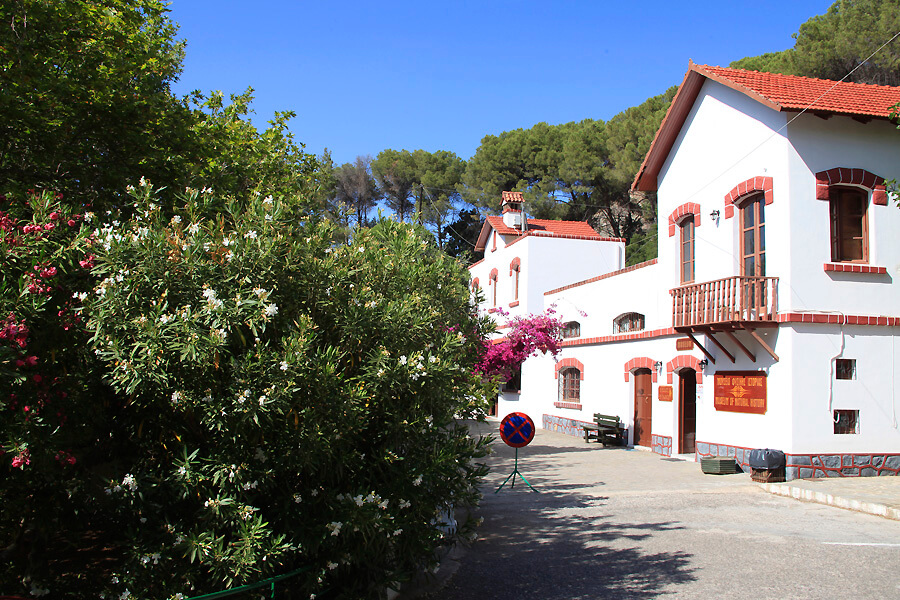 Do you want to know a secret?
In Rhodes, there is a magical forest, full of butterflies!
The Valley of Butterflies, in Rhodes is one of the most impressive places you'll ever be to. This natural reserve is one of a kind- a lush green valley full of butterflies, especially during the spring and autumn. Every year, in May, large amounts of butterflies fly to this area, thanks to its humidity, in order to reproduce. The scenery is magical, as the place is crossed by river Pelekanos and is full of waterfalls.
Tip: If you feel you've had enough of the summer heat, this is the perfect place to cool down under the shade of the trees and by the flowing waters! But, be careful- you are not allowed, by any means, to disturb the butterflies.
Faliraki Waterpark, Rhodes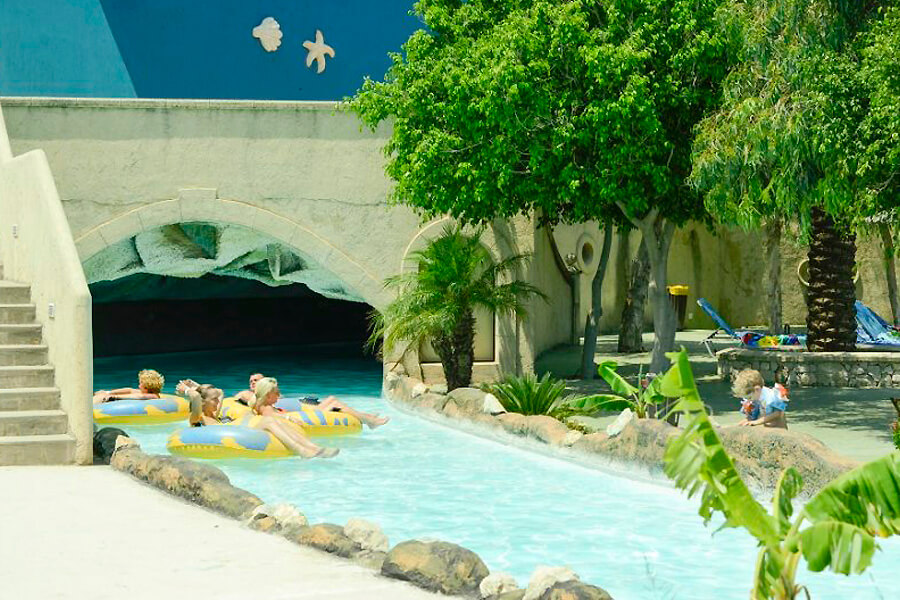 Let us take a wild guess: You are secret fan of waterparks!
Well, you happen to be very lucky, as Faliraki Waterpark, in Rhodes is the biggest waterpark in Europe!
It is located 12 km away from Rhodes city center, is easily reached by bus and has a big parking space. Both kids and adults will have the time of their lives at the extreme speed slides, open and closed slides, Twisters, Black Hole, Turbo, Free Fall and Kamikaze slides. The slides options are unlimited and all guarantee unforgettable water adventures.This waterpark has many amenities, such as snack bars, solarium, souvenir shop and showers and it is open from 9.30 to 19.00!
The Toy Museum, Rhodes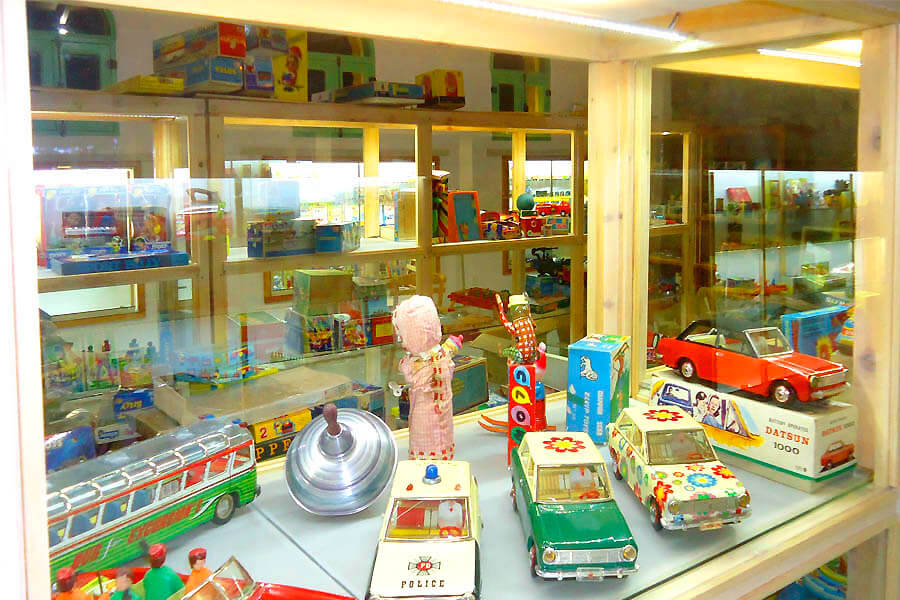 Imagine a place where you could see the evolution of toys during the years!
This is what the Toy Museum in Rhodes is all about.
At Toy Museum, you'll find an interesting exhibition of toys made in Greece from 1930 to 1990, such as wind up tin toys, battery operated cars, board games, and Greek playmobil.
At the Toy Museum, you will find a Games Room, with arcade coin operated machines, such as a pinball machine, a jukebox and a packman, which can be used by visitors! How cool is that?
Kids have their own place to play with toys such as Legos and Playmobil, interactive games and handcrafts. The Toy Museum is open daily from 10.00 until 17.00 from April 7th to November 1st and the entrance is free!
Seven Springs, Rhodes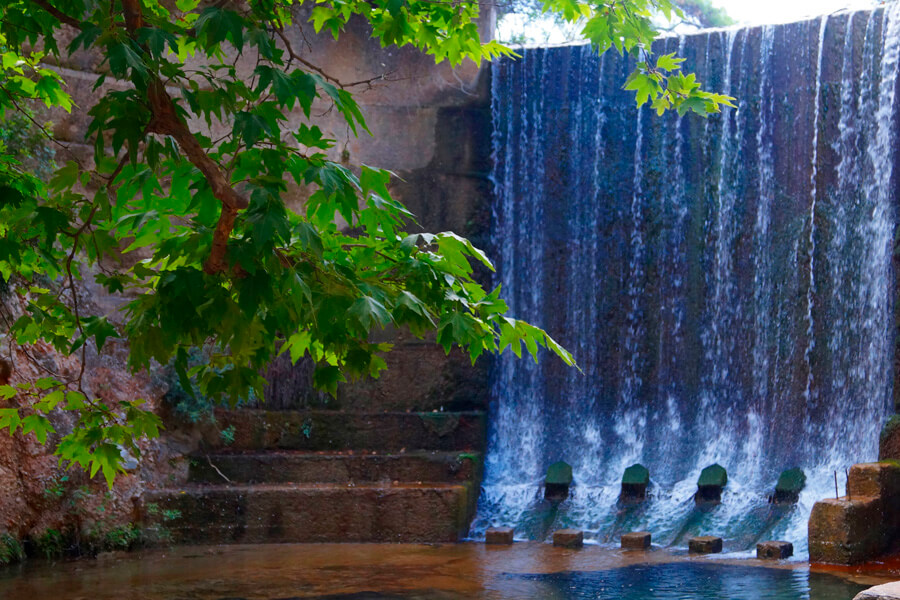 We love romantic places in the nature! What about you?
Seven Springs, or Epta Piges in Rhodes, is such a place.
Located between Colymbia and Archipolis, this amazing gorge has seven sparkling springs and a few rivers that never run out of water during the whole year! In this magical place you can taste and feel the nature around you: Take a walk under the pine trees, breath the fresh air and drink refreshing water from the springs. Doing a picnic is also a great idea! Alternatively, you can relax at the cute tavern located there.
Tip: Don't miss to take a walk through the 1 km long tunnel, which leads to a shimmering lake. The experience is amazing!
The Municipal Art Gallery of Rhodes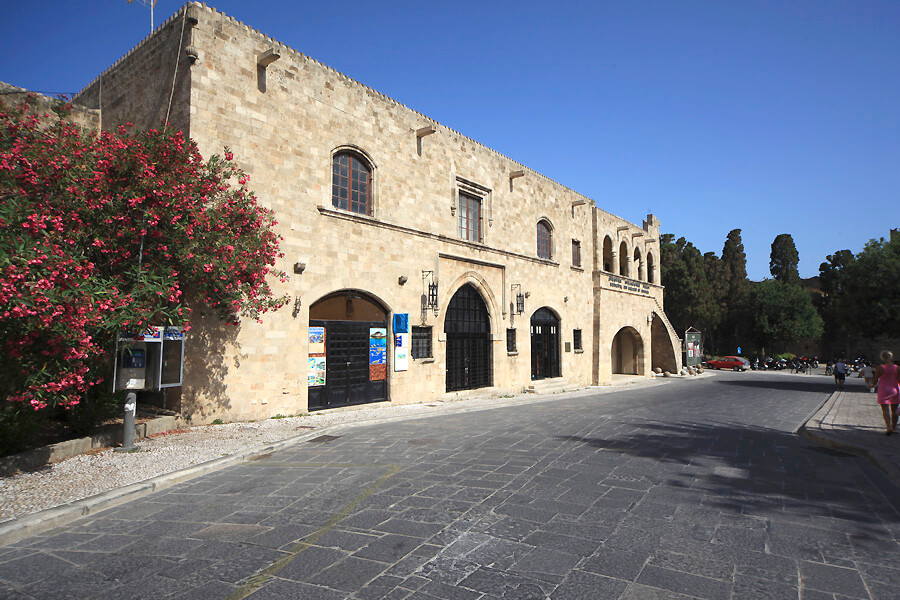 Most of the times a cultural activity upgrades your holidays.
This is where the Municipal Art Gallery of Rhodes fits in your Rhodes holidays!
Entering the Old Town of Rhodes through the Freedom Gate, you'll see the Municipal Art Gallery of Rhodes at the first building on your right. Some of the most important works of modern art are exhibited at this museum.
The bottom line?
At this museum, you'll discover the essence of Greek modern art through the works of the most important modern artists, such as Fotis Kontoglou, Spyros Vassiliou, N. Hatzikyriakos- Gikas and Yiannis Spiropoulos.
Trivia: The museum hosts 690 exhibits, but only 90 are available for public disposal.
So it all adds up to this: In Rhodes you will never get bored!
The places to visit and the things to do are endless. So, book your stay in Rhodes and let the adventure begin!