Best Rhodes restaurants: Must places to eat for once in a lifetime culinary experiences
So, you want to know what the best Rhodes restaurants are?
Lucky you, you're reading the right article!
Ιt's true: Rhodes is a cosmopolitan island. And this cosmopolitan vibe is totally reflected on its food. Fresh ingredients, locally produced wines and secret recipes will upgrade your trip to Rhodes to an absolute culinary experience!
We get it, though: You have no clue where to taste the yummiest Rhodes' specialties. And that's fine! Cause we did all the hard work for you and prepared a list with our favorite restaurants in Rhodes for every taste.
So, keep reading to find out all the yummy secrets of Rhodes!
Mavrikos, Lindos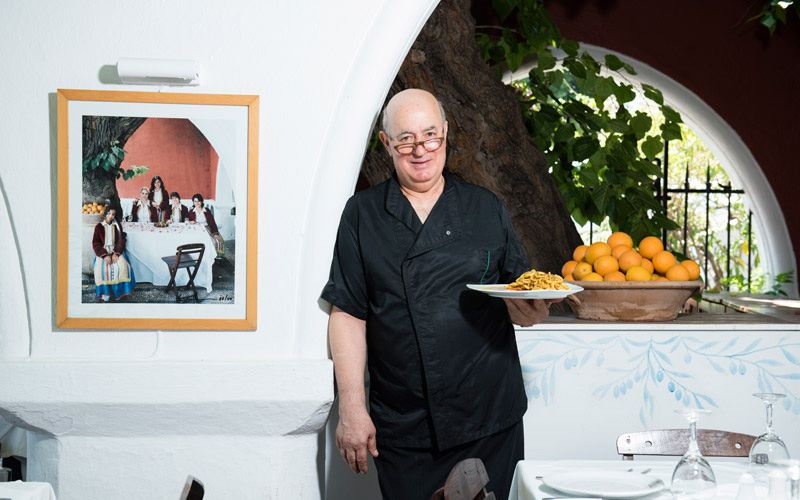 Starting with a classic one! There is no guide to the best restaurants in Rhodes that doesn't include Mavrikos restaurant in Lindos Rhodes and there are many reasons why. Its cuisine is constantly awarded and the restaurant has been mentioned even in the New York Times! This is not a surprise for a family that has such a long tradition in food, as the restaurant was found in 1933. Using local ingredients, Mavrikos creates unique fish dishes with a gourmet twist, such as their most famous dish, cuttlefish ink risotto.
Paraga, Appolona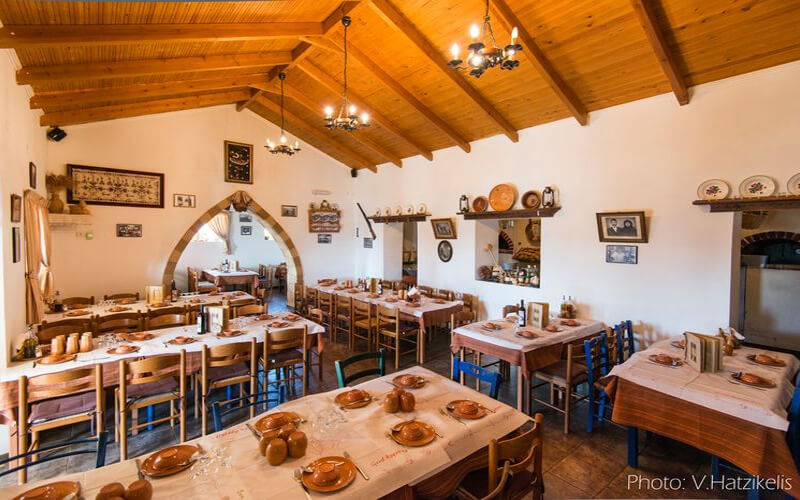 This is the best place to taste all the original local recipes. Eating in Paraga, will give you all the traditional feels, as the environment is cozy and nostalgic: the food is served in earthenware and traditional wood-fired ovens are used for baking. Getting their ingredients straight from the Rhodian earth, they serve authentic local dishes, such as nanny goat stew, lamb stuffed with rice, their freshly baked homemade bread and yummy local cheeses.
Noble, Kallithea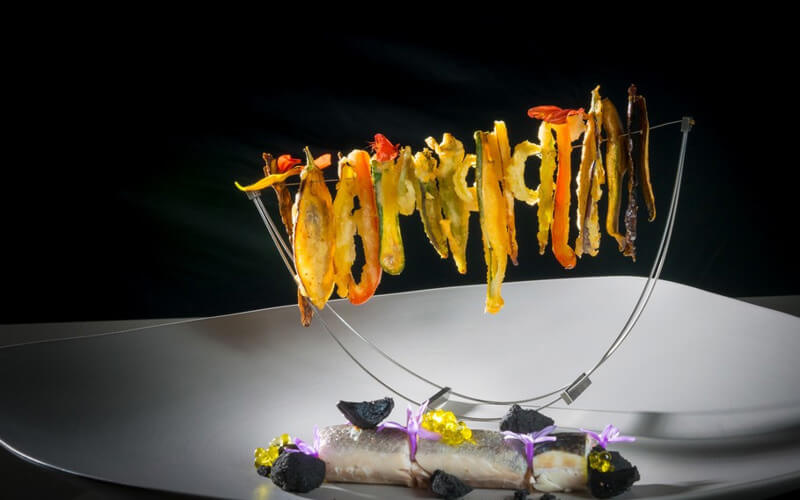 This luxurious restaurant is located inside Elysium Resort and Spa hotel and is known for its innovative cuisine. Awarded with a Toque d'Or and a Greek Cuisine Award, Noble restaurant combines traditional local flavors with modern elements. The result? Out of the ordinary gourmet dishes. Taste the local "pitaroudia", "koukoumaria", squid with rice and cod soup.
Masasoura, Maritsa
One of the most famous taverns of the island, Masasoura attracts both locals and tourists with its yummy dishes. This tavern is located in Maritsa village, 19 km away from Rhodes Old Town in a traditional 1932 building. Masasoura is known for its tasty traditional Greek and Mediterranean dishes, such as stuffed potatoes, feta cheese with honey and ouzo, homemade pies and desserts.
Stegna Kozas, Stegna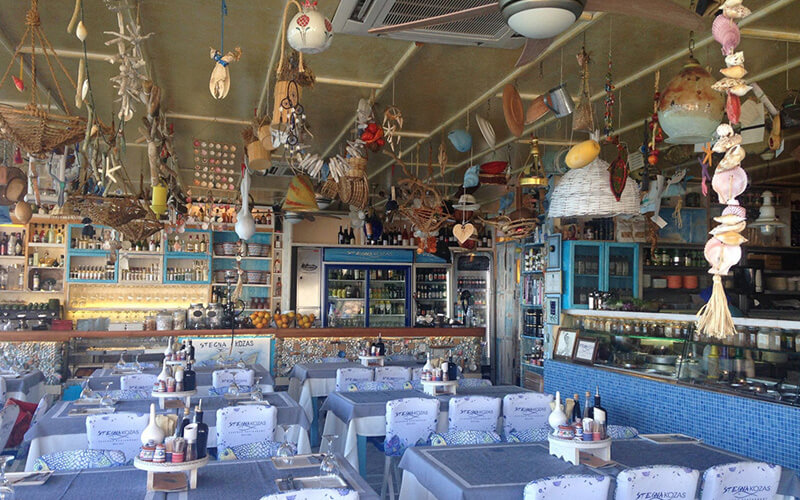 First of all, this restaurant has a beautiful, ocean-inspired decoration: walls covered with shells, clay cooking pots and ornaments hanging from the roof. Despite being overcrowded, the owner and the staff of this restaurant are very friendly! Stegna Kozas is one of the best fish and seafood taverns of the island, serving fresh fish and local specialties with a sea view. Don't miss to taste their fish soup, baby octopus and the fish of the day.
Marco Polo Mansion, Rhodes Old Town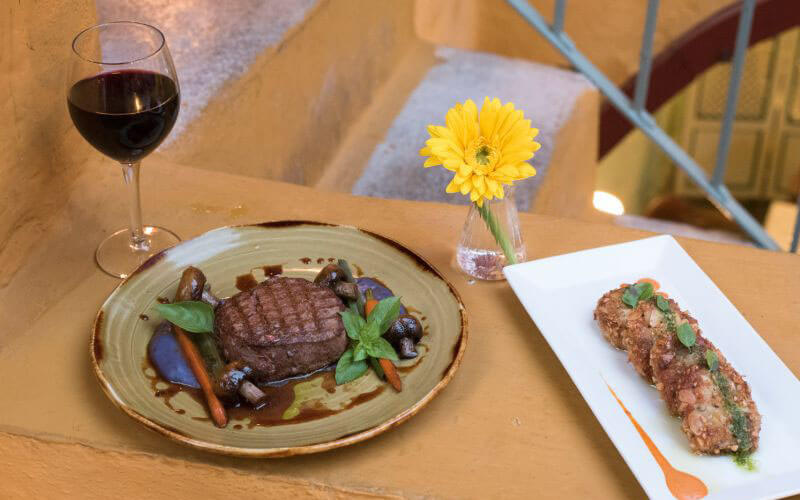 Located in a beautiful Venetian building with a picturesque courtyard, where you can enjoy your meal, the atmosphere in Marco Polo restaurant will travel you to Tuscany. And this is, of course, anything but a coincidence, as the dishes of this colorful restaurant are inspired by the famous region of central Italy, as well as by Andalusia and Southern France. Definitely try their seafood (octopus, monkfish and shrimps) and their meat dishes, such as lamb and pork.
Broccolino, Lindos
Your Italian food choice in Lindos is hands down, Broccolino restaurant. This little Italian place is owned by two Italians, Cristina, and Elia, who used to work in an Italian restaurant in New York. The scenery is beautiful at its lovely courtyard: tables covered with mosaics, an exotic mural and the shade of the trees create the ideal environment for you to enjoy your lunch or dinner. Taste the shrimp tartar, their homemade pasta, salmon tartar, and fresh salads.
Blue Fin, Lindos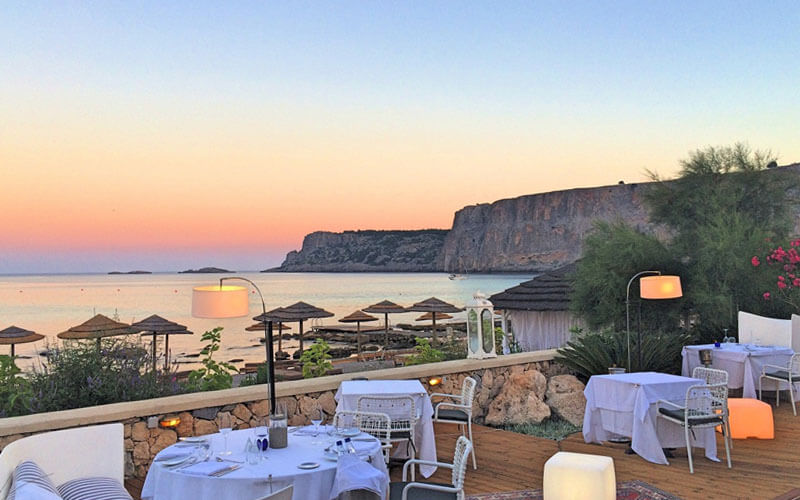 This restaurant belongs to the seaside Aquagrand Hotel and offers some amazing sea views. If you're looking for a romantic place to dine under the stars, listening to the waves, this place is for you. Blue Fin specializes in modern international and Greek cuisine, serving mainly fish and seafood dishes, but not only. Try their fish broth and lamb, accompanied by Blue Fin's fine wine selection.
Koukos, Rhodes Town
This is one of the island's trademarks! From morning for breakfast, till night for dinner, Koukos restaurant is a must visit in Rhodes Town. If you are a morning person, visit it for freshly made pies, fresh bread, baked in wood-fired oven and coffee at its courtyard. If you are more of an evening person, visit it for ouzo and wine, along with delicious local food.
Melenos Restaurant, Lindos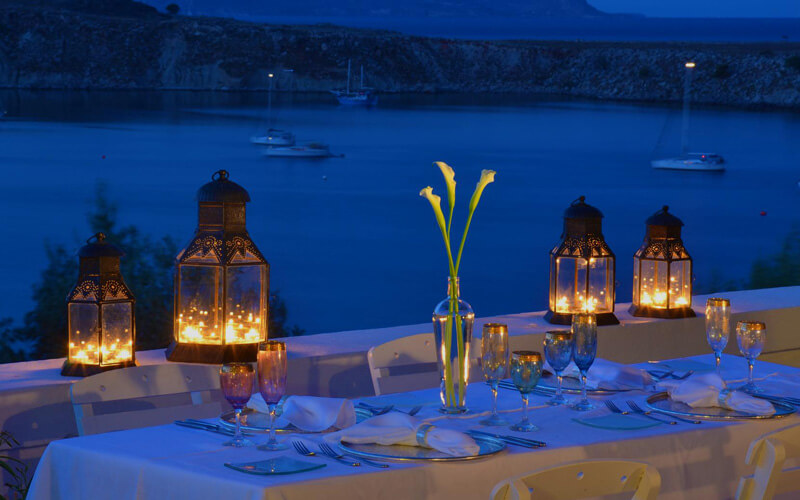 This is the rooftop restaurant of Melenos Lindos Exclusive Suites. Having an amazing view to the Acropolis of Lindos and being surrounded by flowers, Melenos restaurant offers an idyllic dining scenery. As for its menu, it changes every season in order to use only fresh seasonal ingredients. Such dishes are salads, pasta, seafood and desserts, all inspired by Greek and eastern cuisine.
Terpsis Restaurant, Pefki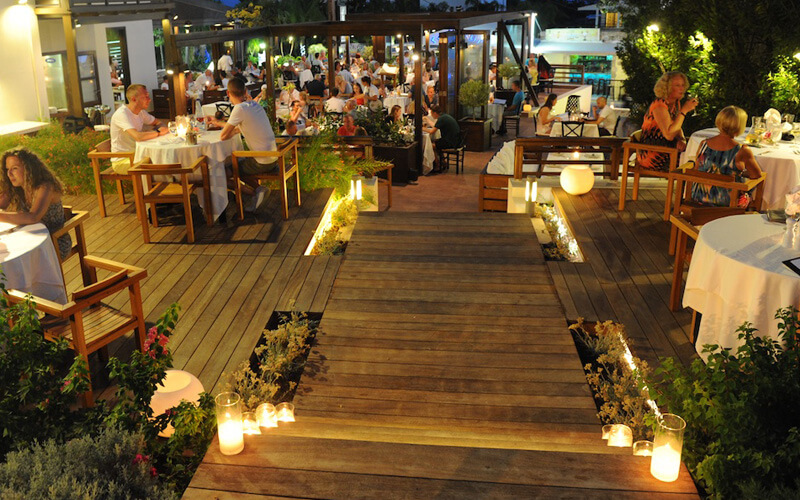 It's not a coincidence that "Terpsis" means delight! Terpis restaurant combines traditional Greek cuisine with modern flavors in a unique way. Using the freshest ingredients, many dishes are cooked into clay pots, the traditional way. In its beautiful courtyard, you can taste yummy "dolmades", rabbit "stifado", batter-fried cod along with a wide selection of wines.
El Toro Steakhouse, Rhodes Town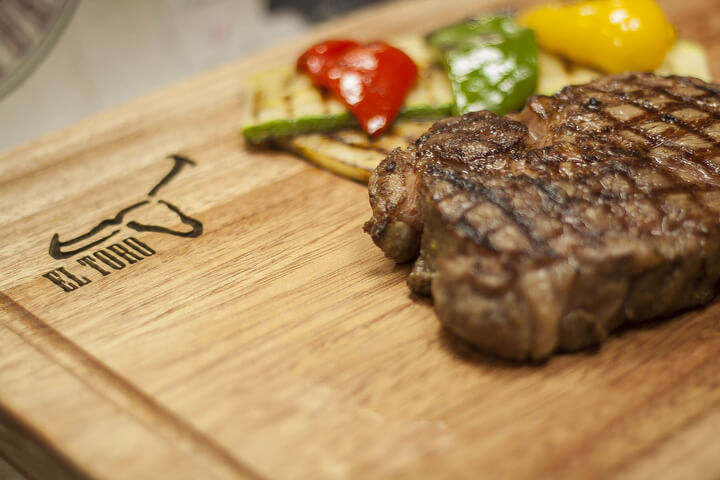 If you love meat, you're going to love El Toro. From juicy burgers to delicious steaks, El Toro got you covered, no matter your taste in meat. Their American style juicy burgers are amazing always made with fresh ingredients. Don't miss to taste the black burger, the tomahawk steak, and the ribeye black angus steak, which are the restaurant's highlights!
Drosoulites, Rhodes Town
Cretan cuisine at its best! Drosoulites is located in the heart of Rhodes Town, in a beautiful neoclassical building, having tables and chairs placed outdoors. Enjoy the green atmosphere and drink famous Greek alcoholic beverages, such as raki, tsipouro and ouzo, listening to traditional Cretan music. As for the food, this is your perfect chance to taste some of the best authentic Cretan dishes, such as "apaki", "stamnagathi", "pitakia", cheese with honey and "bourekakia".
Gelato Artigianale Italiano, Rhodes Town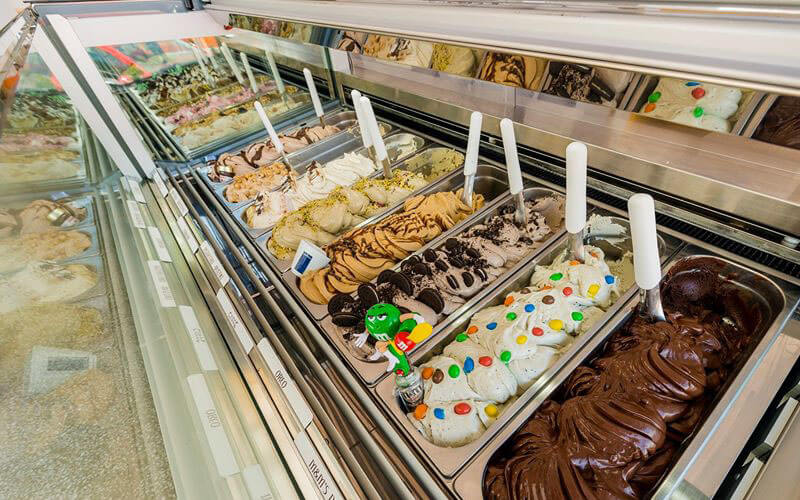 Calling all those having a sweet tooth: It's time for ice cream! Even if you don't have a sweet tooth, 24 (!) different delicious flavors of Italian ice cream, will have you drooling. The ice cream in Gelato Artigianale Italiano is produced daily in an open lab, using fresh milk and fruits. This Italian style gelateria in Rhodes stands out for its tasty ice cream flavors, such as pistachio, maracuja and dark chocolate.
Let us guess. You're already feeling hungry, so do we!
All in all, Rhodes island is known for its wide variety of places to eat. From traditional to international dishes and from quiet to cosmopolitan places, Rhodes has it all. So, make sure to check those places out during your visit to Rhodes.
Trust us, you'll be glad you did!